Short information in English for everyone interested in Nanna Walderhaug's music, the album Falleralla utom jag (2015) or other current musical projects involving Nanna Walderhaug. For concert booking or album purchase, please contact Nanna Walderhaug at: nanna@walderhaug.se   or +46 708 337559.        For high-resolution photos, please look at the "Press" menu under "Pressbilder".
Nanna Walderhaug, with band or as a solo artist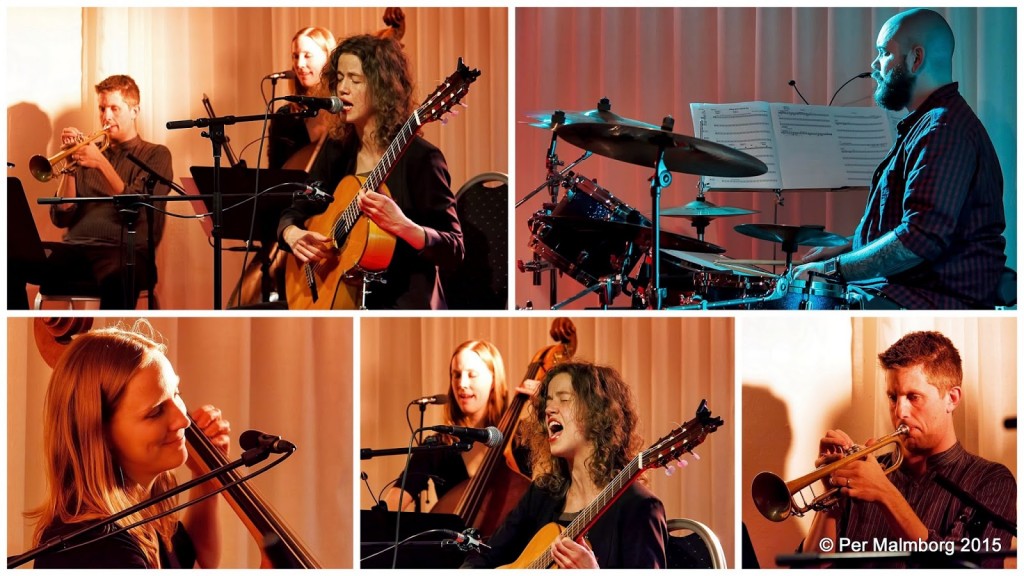 Nanna Walderhaug is a Swedish singer-songwriter and guitarist with a warm and intense voice and a characteristic guitar playing style. In her songs, original melodies mix with lyrics full of both poetry and humour. Her music gathers inspiration from many genres: that in itself is an important part of the concept. Nannas new record Falleralla utom jag (2015) contains ten of her songs in her own arrangements for Magnus Ek, trumpet, Anna Holm, double bass, and Stefan Nielsen, drums. In the summer of 2015, Nanna toured Swedish music festivals (among others, Stockholm Folk and Holmöns Visfestival) with the songs from Falleralla utom jag.
Swedish music magazine LIRA about Falleralla utom jag:
"The lyrics are witty and I guess Cornelis Vreeswijk himself would have been jealous".
Nordic Music magazine Visor/Viser about Falleralla utom jag:
"Nanna Walderhaug is a voice that's needed in swedish folk song".
Falleralla utom jag is availiable on Spotify:
Elin & Nanna: Songs at sea/
Visor till sjöss med Elin & Nanna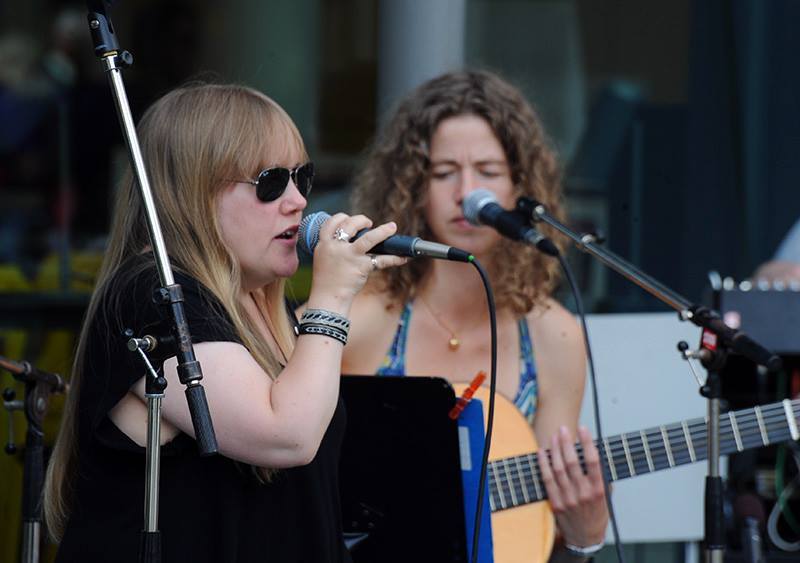 Elin & Nanna is a folk song duo (song, vocals/guitar). "Visor till sjöss"  is a genre-mixed concert programme with traditional Swedish folk songs and popular music, mostly from the 1900's, all relating to being at sea, longing home and travelling.
Between songs, singer Elin Lyth tells stories from the book "Den tyste talaren" (=The silent speaker), a collection of letters that her great great grandfather Oscar Johan Lyth, a sailor, sent home to Gotland from his journeys. Read more about Elin at elinlyth.com
Demo:
Där sjöng en fågel (Lyrics: Zacharias Topelius, Music: trad.)
Flicka från Backafall (lyrics: Gabriel Jönsson, music: Gunnar Turesson)
Vi sträckte våra segel (Trad)